Dr. Jessica Serwe, DC, CFMP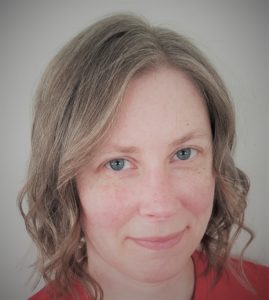 Dr. Jessica's interest in the medical field started all the way back in junior high science, after studying a unit on anatomy. She went on to take many more science classes in high school, which led her to pursue a pre-med major in college. During her college studies, she job shadowed both in medical clinics and chiropractic offices. She found the medical offices to be very depressing—there were so many people stuck in the vicious cycle of taking medicine, having side effects, coming back to the doctor to get another medicine, and then coming back again because there were more side effects or they were still not feeling better. She found the chiropractic setting to be the exact opposite. People were getting better without the side effects of medication. The environment was very positive and uplifting. She then decided to apply to chiropractic school.
Dr. Jessica is a 2005 graduate of Palmer College of Chiropractic where she received her Doctorate in Chiropractic. She also obtained a Bachelor of Science Degree from Marian University in 2002. During her last semester of Chiropractic school, Dr. Jessica traveled to Morocco to provide health care for the poor.
Dr. Jessica was hired to work at Ideal Chiropractic in 2005 and purchased the business in 2008. She then grew the practice to include massage therapy and nutritional counseling. In 2023, Dr. Jessica completed her certification as a functional medicine practitioner.
Dr. Jessica has extensive knowledge and experience treating pregnancy and children, as well as patients involved in auto accidents, work and sports injuries. She truly enjoys treating the whole family and seeing them benefit from chiropractic care. Dr. Jessica is a "hands-on" chiropractor, but is versed in instrument adjusting as well.
Outside of work, Dr. Jessica is very involved in the Fond du Lac community and enjoys volunteering for various organizations such as The ARC of Fond du Lac and Special Olympics. She resides in Fond du Lac with her fur babies Julian, Bubbles and Ricky.  She also enjoys traveling internationally and has traveled to China, Vietnam, Morocco, and Turkey.
Dr. Carlene Janssen, DACM, Dipl. Ac., L. Ac.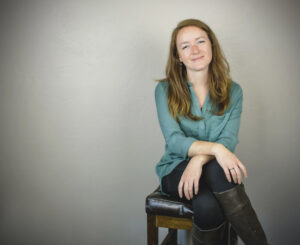 "Introducing our newest addition to the office: Dr. Carlene Janssen of Honey and Sage Healing! A little message from Dr. Janssen… "Hi, I'm Dr. Carlene Janssen! I'm an acupuncturist and herbalist focusing on traditional Chinese medicine. I've been practicing in Fond du Lac since February of 2019, and I see a wide variety of patients from children to elderly. Acupuncture can treat many conditions and complaints including body pain (low back, shoulder, knee, wrist, neck, jaw, etc.), headaches and migraines, infertility, digestive complaints (constipation, acid reflux, etc.), menstrual complaints and hormonal imbalances, anxiety, depression, and so many more. Traditional Chinese medicine focuses deeply on each individual person, the different vital substances within the body and their relationship with the environment around them. Living a harmonious, balanced life is the backbone of health, and the techniques of Chinese medicine, including acupuncture, herbal medicine, nutrition, and exercise, help us achieve this balanced lifestyle of wellness. I am forever grateful for this path of health and wellness, and I truly love sharing and educating my patients and community about these beautiful therapies."
Appointments can be made next time you call to schedule your chiropractic or massage appointment. As always, patients also have the ability to schedule appointments online at
honeyandsagehealing.com
 or by calling Dr. Janssen directly at (920)933-1040."
Julie Sosinski, Licensed Massage Therapist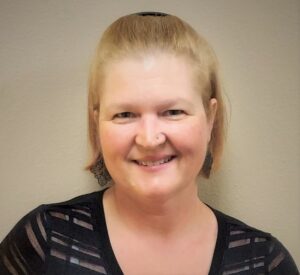 Julie is a Fond du Lac native who is married and has 3 grown children. She graduated from Goodrich high school and has worked in a variety of fields including agriculture, cosmetology, print and sales. She is a current employee of Baker Cheese.
Julie graduated from Blue Sky School of Massage Therapy and Bodywork in 2019. She worked at a spa in Fond du Lac for 2 years before starting her new chapter of her massage career working at Ideal Chiropractic!
Julie is currently accepting new clients; call and book your session today!
 Carla Riutta – Office Manager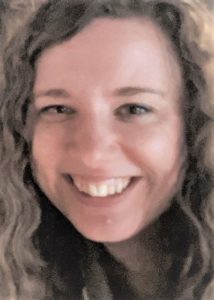 Carla Riutta is the friendly face greeting you at Ideal Chiropractic. Carla is responsible for scheduling patients as well as submitting the insurance claims. She is a Fond du Lac resident who spends her days off with her husband and two young children. Carla is certified in Medical Claims and Billing. She enjoys learning new things and meeting new people at Ideal Chiropractic. The most important part of Carla's job is to be approachable and to make sure each patient feels welcomed. Since she has been in customer service many years, she knows how much each person matters.